Business Expo & Education
Category:
Education and Business Meeting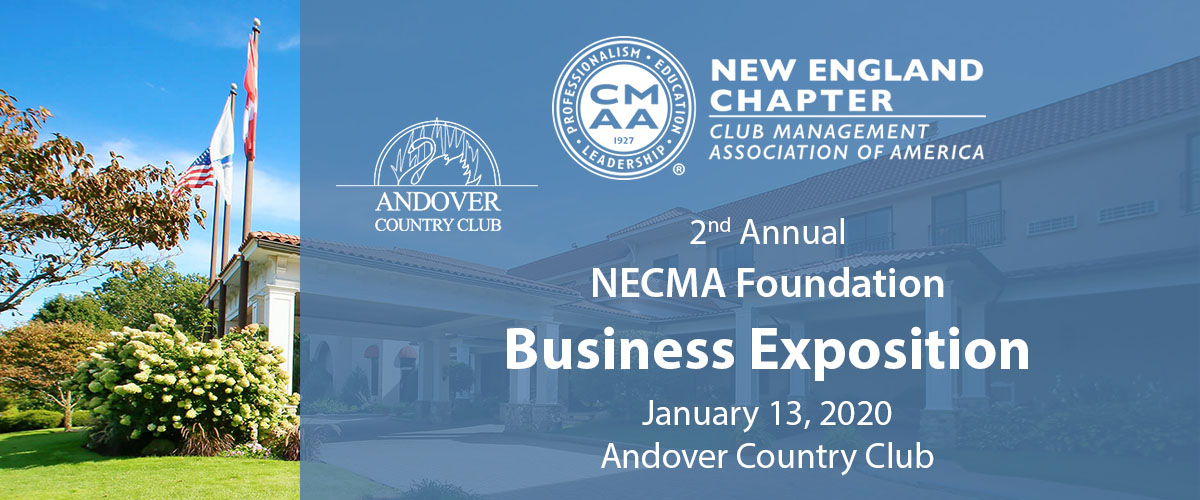 Hosts:
Francisco Ventura, CCM, General Manager
Boyd Holk, CCM, CCE, Clubhouse Manager

Program Speakers:
Ms. Judith Bowman is president and founder of Protocol Consultants International, author, speaker, consultant, business protocol coach, syndicated journalist. Ms. Bowman speaks to critical interpersonal communication skills quickly becoming a lost art. Judith shows professionals how to leverage everyday business situations as opportunities to demonstrate and earn respect to achieve leadership distinction and confidently navigate the business landscape not just here in the United States but anywhere in the world. Ms. Bowman's work is distinguished as she uses positive reinforcement and takes and engaging interactive approach to help leaders confidently cultivate and fine-tune their executive presence. She is also Founder and Executive Director of the National Civility Foundation. Judith is a graduate of Boston College and studied Effective Business Communication at Harvard University.
Mrs. Tracy Thomas Boland is a Partner at Morgan Brown & Joy LLP. Mrs. Boland counsels' clients on the full range of employment law issues from hiring to firing including, performance management, investigations, wage and hour issues, leaves of absence and the accommodations process, discrimination and harassment issues and investigations and reductions in force. Tracy also drafts and revises employee handbooks, employment agreements and severance and settlement agreements. Tracy particularly enjoys supporting her clients with novel and emerging legal issues such as pay equity and the ever-growing number of paid leave laws.
Tracy's experience spans clients across many industries such as private clubs, healthcare, banking, non-profit and technology. Tracy's clients include Dana-Farber Cancer Institute, The Country Club in Chestnut Hill, Harvard Club of Boston, Brookline Bank, Dean Cooperative Bank, Pine Street Inn, Women's Lunch Place, Walker School, Mendix and aPriori.
Mr. Josh Perlman is a Consulting Associate for The Ken Blanchard Companies®. His training style creates an engaging and powerful learning experience. He is dynamic, transparent, open, and pragmatic and focuses on addressing real business and leadership needs. Josh is highly experienced with many years of successful results in driving organizational learning. He has the ability to quickly connect with his audience as well as adapt to a wide range of learning styles.
Previous professional roles include managing a global customer-support learning team at Monster Worldwide and supporting line leaders and human resource professionals at Blue Cross Blue Shield of Massachusetts, IDX Systems Corporation, Hookmedia, Pegasystems, EMC Corporation, and Biogen.
Josh holds a bachelor of arts degree in psychology and an education certificate from Brandeis University. In addition, Josh is certified in MBTI from the Center for Application of Psychological Type; Situational Leadership® II and The SLII Experience™ from The Ken Blanchard Companies; and the Hogan HPI, HDS, and MVPI from Hogan Assessment Systems.
Program Summary
Program's Master of Ceremonies
Mr. Mark Forsyth leads high-performing account teams for many of Blanchard's longest-term, most innovative and inspiring Fortune Global 500 clients. He designs and develops impactful learning solutions to meet demanding client objectives. Mr. Forsyth has led major learning and development interventions and is an accomplished organizational consultant. He is well-versed in a variety of organizational development programs and specializes in maximizing learning solutions for his clients.
Mark is the Senior Vice President of Global Business Development for The Ken Blanchard Companies. His focus is to forge new alliances to extend Blanchard's platforms of delivery of our learning solutions. Mark's parents were instrumental in the early days of the Blanchard organization; he represents the next generation, charged with leading the business into the future. Mark is also host and executive producer of Leading at a Higher Level: Nantucket, a weekly television and National Public Radio program that features business leaders sharing how they lead their organizations to higher level.
Executive Presence
Participants walk away with new actionable skills to enhance communication proficiency, amplify leadership influence and ignite a stronger network of connections. Topics covered will include: Handshaking, Introductions, Forms of Address, "Presence," Correct Professional Standing Positions, Body Language, Remembering Names, Networking and How to Work a Room, Boardroom Protocol, The Art of Small Talk, Keeping member/guest records and follow-up.

An introduction to the theory of SLII by Josh Perlman
Situational Leadership® II (SLII®) is the world's most taught leadership model—because it works! The foundation of SLII lies in teaching leaders to diagnose the needs of an individual or a team and then use the appropriate leadership style to respond to their needs in that situation. SLII Concepts introduces you to the theory of SLII in an engaging and informative way. The new training design is fast paced and content rich, and provides a meaningful overview of SLII concepts for general awareness or as an introduction to SLII prior to a more extensive learning experience.

The Ken Blanchard Companies will be providing complementary invitations to us the SLII App that can be downloaded as part of your attendance.

Program Schedule:
11:00 am to 11:30 am Arrival and Networking
11:30 am to 12:30 pm Judith Bowman, Protocol Consultants
12:30 pm to 1:30 pm Networking Lunch & Chapter Business Meeting
1:30 pm to 2:00 pm Legal Update with Tracy Thomas Boland
2:15 pm to 4:15 pm The Ken Blanchard Companies Education/Workshop
4:30 pm to 7:30 pm Business Exposition

Program Fee:
$75 Individual Registration Pay Here
$500 Club Registration (up to 10 attendees from the same club) Pay Here

Credits:
3.5 Education Credits
1 AA Credit
Registration Deadline:
Thursday, January 9th, 2020

Attire:
Business attire
Vendor Referral
Do you know a vendor who would like to participate in the 2020 Exposition?