Category:
Education and Business Meeting
Tuesday, April 11th, 2023
Harvard Club
Boston, MA

Host Managers: Steven Cummings, CCM, CCE, Roger Schofield and Lisa Armetta
This event is sold out. Please email Laura Ryan to be added to the waitlist.
10:30 AM Registration
11:00 AM – 12:30 PM Education: What gets in the way of our personal success?
12:30 PM- 1:30 PM Lunch and Business meeting
1:30 PM - 3:00 PM – Education: Ways To Bring Out your Best!
3:00 PM – Cocktail Reception
Attendees will receive 3 Chapter Ed Credits and 1 AA Credit for attending both education session and the Chapter Business Meeting.
$75 per person
Speaker
Kevin McDonald, Coach, CMAA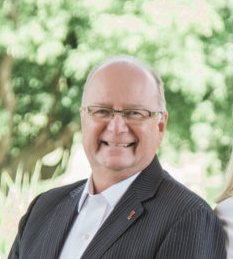 Bringing Out Your Best!

In this session Kevin MacDonald will be sharing awareness, concepts, observations, solutions and access to tools, that will support you in bringing out the best in you and the people you lead.
As the founder of CMAA's Coaching Program, he will make you aware of resources you may not know you have. In is 23 years of coaching leaders in the Club Industry, he knows how to accelerate your success.
Coaches have been focusing on the concept of Languishing. It comes from the observation that many people have been impacted by the pandemic, and although many things seem to back to normal, it feels to many that they are not operating at their pre pandemic levels. Let's go to this session with the intention that we not only return to our pre-pandemic selves but go beyond.
Morning Session: What gets in the way of our personal success?
- The Dark Dot (Understanding Perspective and not getting lost to the dark influences)
- The Formula (The realization that so much energy is expended on plans that aren't completely setting you up for success
- The Four Agreements (The cost of the poison we give and receive, the awareness that you don't have to take things personally, the power of asking vs. telling, learning to give your best not your all)
- The Fear of Vulnerability (The Power of Vulnerability)
- The Fear of Asking for Help (The gift of asking for help)
- Energy Management

Afternoon Session: Ways To Bring Out your Best!
- Building a Personal Foundation
- Understanding Your Needs and Getting Them Met
- Self Reflection—Clarity!
- Needs
- Values
- Deciding On Who You Will Be!
- Being the Inspiration to Others