September Education - Nantucket
Category:
Education and Business Meeting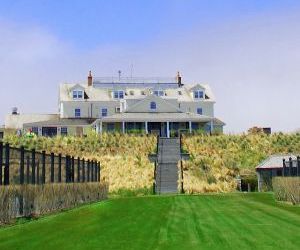 September Education at Nantucket

The Westmoor Club
Nantucket, MA

Host Managers: Chris Coulter, CCM & Zach Adams

September 23rd & 24th, 2019
Monday, September 23rd
2:30pm-3:30pm - Arrival at The Westmoor Club
3:30pm-5:00pm - Keynote: Steven Israel
5:00pm-6:00pm - Reception
6:00pm - Dinner/Social

Tuesday, September 24th
8:00am-9:00am - Breakfast at The Westmoor Club
9:00am-10:00am - Education: Sustainable Nantucket
10:00am-10:15am - Break
10:15am-11:30am Education: Keith Pabian
Struggling with Staffing? How your Club can successfully Utilize Foreign Nationals to overcome your Staffing Hurdles
11:30am-12:00pm - Business Meeting
12:00pm-1:00pm - Lunch
1:00pm - Golf at Sankaty Head Golf Club with Box Lunch (limited to 16 golfers) Sign Up for Golf
Golf is available to NECMA members attending the education at The Westmoor Club
7:00pm - Last Ferry off island
*3.75 Chapter Education Credits and 1.0 Association Credit for attending all education sessions and the Chapter Business Meeting.
$75 per person
Accommodations
The Beachside – rates starting at $239.00 *Please mention that you are a NECMA member to receive a 10% discount*
Hotel Pippa – rates starting at $299.00
Veranda House – rates starting at $199.00
Jared Coffin House – rates starting at $235.00


Ferry:
Hy-Line Cruises: Adult Round Trip $77, No Vehicle allowed on boat, book online to reserve your seat. https://hylinecruises.com/schedules-rates/nantucket-ferries/

Hyannis to Nantucket Nantucket to Hyannis
FAST FERRY FAST FERRY
Depart Hyannis (1hr ride) Depart Nantucket (1hr ride)
6:10am 7:40am
9:30am 11:10am
11:20pm 12:50pm
12:45pm 2:15pm
2:25pm 4:10pm
3:45pm 5:15pm
5:40pm 7:05pm

Speakers
Steven Israel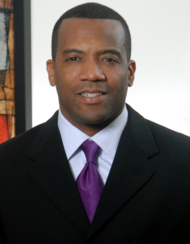 Steven is Senior Vice President and Private Client Advisor with Bank of America Private Bank. He and his team work closely with high net worth individuals, families, and companies, helping them set and achieve their financial goals.

Steven graduated from the University of Pittsburgh with a Bachelor's degree in Economics. After college, Steven was drafted to play in the National Football League by the Los Angeles Rams as a defensive cornerback. During his successful 10 year career, he also played for the San Francisco 49ers, New England Patriots, and New Orleans Saints. Over the past 13 years, he has worked as a studio and color analyst for college and professional football on stations such as ESPNU, Fox Sports and local television and radio stations in Charlotte, NC. Steven continued his education at Harvard Business School and Stanford Graduate School of Business.

He is a current board member for the March of Dimes and in 2017, chaired the March for Babies Walk. He served 2 terms as President for the NFL Players Association Retired Players Chapter in Charlotte, NC. He created and currently moderates the Gridiron Luncheon Series held at The Charlotte City Club and founded the nationally-distributed EndZone Luncheon Series. Steven is a former board member with Charlotte Christian School and is very active in his church. He and his wife have 4 children and reside in Charlotte, NC.
Keith Pabian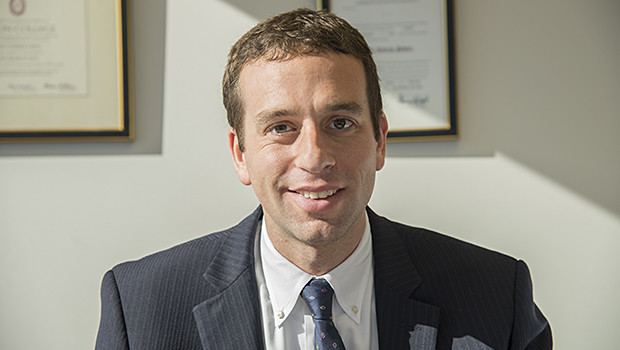 Title: Struggling with Staffing? How your Club can successfully Utilize Foreign Nationals to overcome your Staffing Hurdles

Description:
With unemployment near an all-time low and fewer and fewer Americans being willing to work hospitality jobs, staffing a private club for a New England season can be daunting, if not impossible. If only there were a staffing solution that virtually guaranteed that you filled your open positions with qualified, excited, and capable workers…

This session will focus on H-2B seasonal visa options for New England's private clubs. It will not only provide the basics of the H-2B visa, but will also delve into other visa options including the J-1 trainee visa and year-round visa options for your higher-level staff. This presentation will then discuss how to make hiring foreign nationals a huge success for your organization with a discussion of practical tips to utilize as well as common traps to avoid.

This session will also discuss some of the struggles with H-2B and J-1 visas, including the H-2B visa cap, J-1 visa reform, government compliance mandates, and denials and consulates and embassies.

This session is not to be missed if you constantly feel that your organization is not fully or appropriately staffed and if you are looking for best practices when filing H-2B or J-1 visa applications for your foreign national workers. Don't miss a great opportunity to utilize a staffing option to fill your most pressing staffing needs!

Biography: Keith Pabian is the Founding Partner of Pabian Law, LLC, a national immigration law firm focusing on assisting employers through the visa and immigration process. Keith has a unique specialization in representing seasonal businesses from coast to coast in the hospitality industry. Keith regularly presents in national conferences, local chapter meetings, and international webinars on immigration topics affecting the hospitality industry. He has received numerous awards for his success in providing solutions for employer's most pressing staffing issues. Keith and his firm are proud sponsors of NECMA.

He also works with numerous individuals and families to successfully petition for visas and green cards. He represents clients before U.S. Citizenship & Immigration Services, the U.S. Department of State, and at Consulates and Embassies around the world.